Liberty Foundation's 2022 Annual Appeal Campaign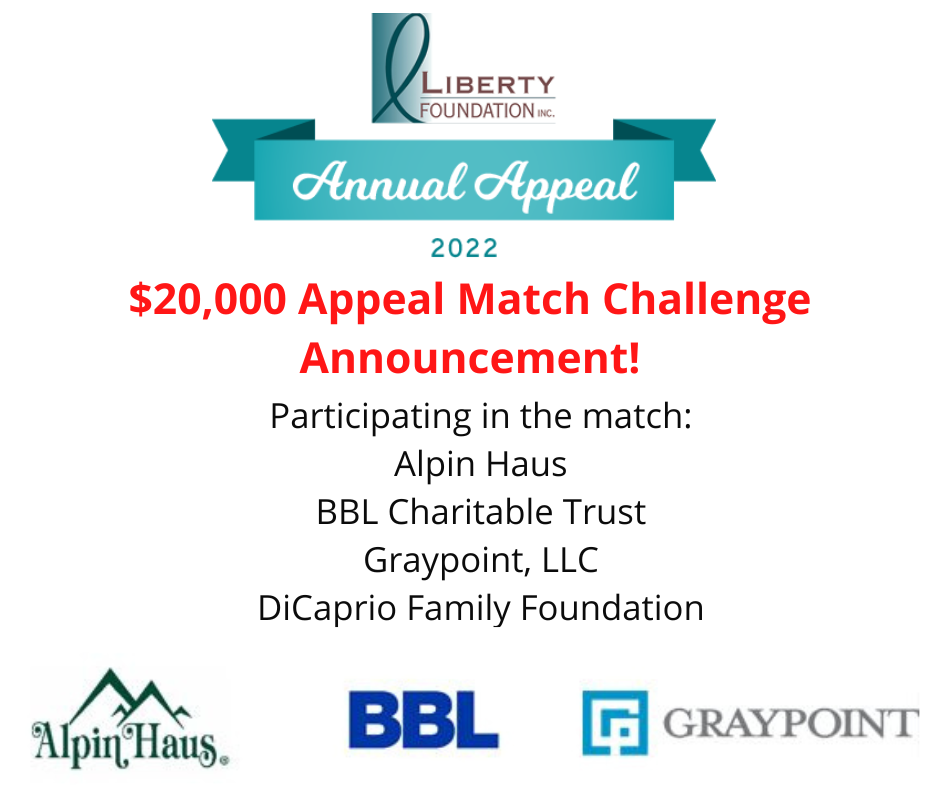 Liberty Foundation Board President Donna Canestraro Announces $20,000 Annual Appeal Match Challenge! You can DOUBLE the impact of your gift!
We are extremely excited to announce that several community businesses and generous philanthropic individuals have offered to donate up to $20,000 to match the contributions of Liberty's donors to the Annual Appeal this year. These businesses and donors will MATCH all donations, up to $20,000, that come to Liberty Foundation between now and December 31!
Participating in the match:
Alpin Haus
BBL Charitable Trust
Graypoint, LLC
DiCaprio Family Foundation
Your unrestricted gift provides support for things like experiences and needed items for people with disabilities in our community not covered by other funding sources, and now you can DOUBLE your generosity with this matching gift offer. But don't wait – we need YOUR GIFT to make the most of this generous offer!
Liberty Foundation's 2022 Annual Appeal Campaign is underway, and your donation matters!
Barbara Cope's letter on her two sons, Brian and Joe, illustrates how life changing Liberty ARC's support and services are for people with intellectual and developmental disabilities. All funds raised by Liberty Foundation's Annual Appeal go directly to Liberty ARC to provide vital programs.
Click here to read the Cope's story.