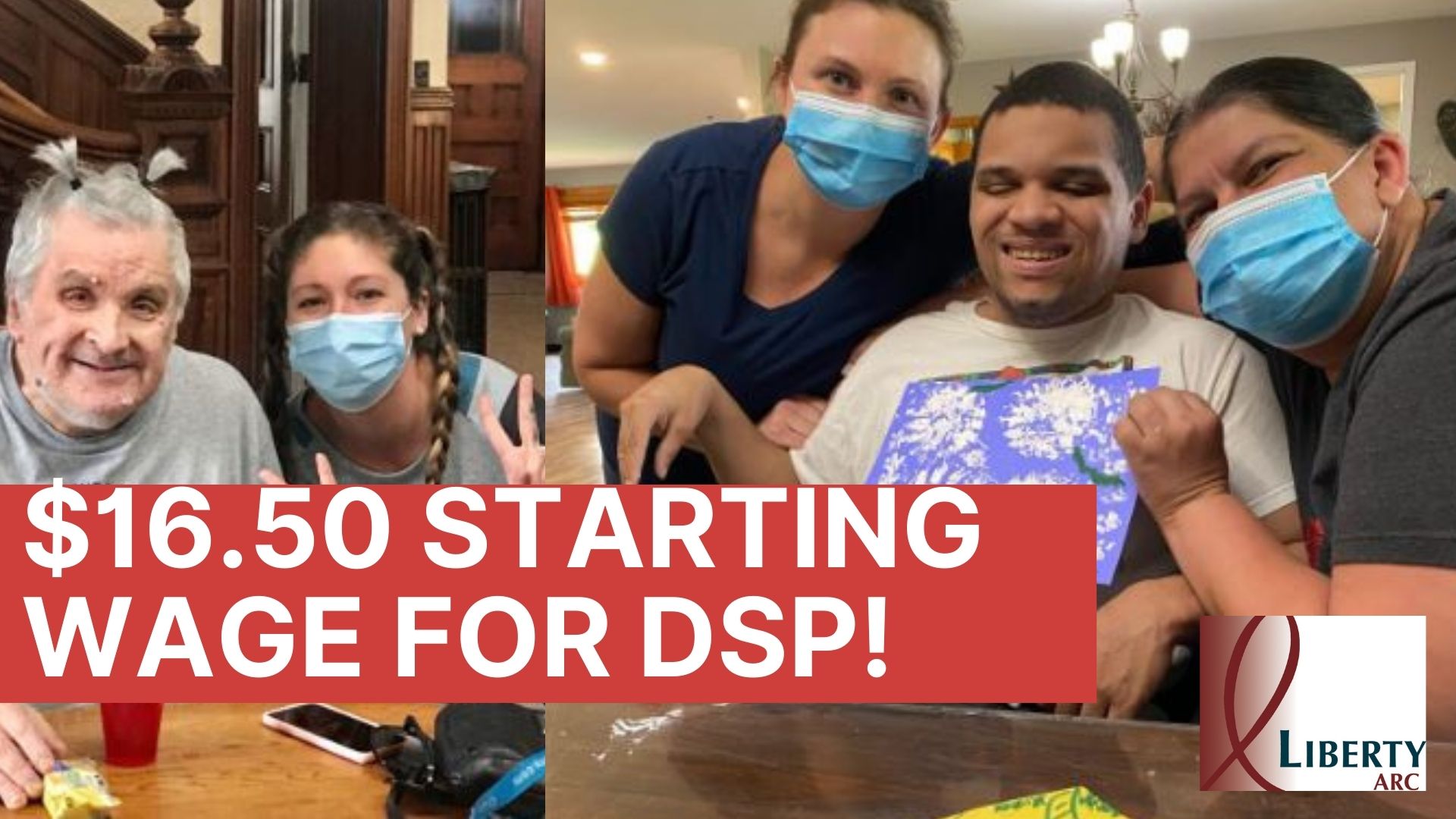 If you're looking to make a difference in the lives of others and want to be a part of something special…Liberty ARC, the Montgomery County Chapter of The Arc New York, Inc., wants you!  We are currently seeking dependable, caring people to join our team of committed, professional staff in providing support to more than 600 individuals with developmental disabilities and their families throughout Montgomery County.
Liberty ARC is the second largest employer and the largest provider of services to people with developmental disabilities in Montgomery County. Our organization is always looking for qualified people to work in various positions throughout our agency. The minimum qualifications for employment at Liberty ARC include a valid NYS driver's license and a high school diploma, GED or CDOS credential.
Liberty ARC is an Equal Opportunity Employer, offering competitive wages, generous time off, and excellent benefits. We strive to attract, promote and retain the most fully qualified candidates without regard to race, color, religion, sex, sexual orientation, gender identity, transgender status, age, martial and familial status, national origin, genetic information, predisposition or carrier status, disability, military or veteran status, domestic violence victim status, known relationship or association with any member of a protected class, and any other characteristic protected by applicable law.
Next Steps
Ready to start YOUR career at Liberty ARC? Create a future that holds engaging, meaningful work at a place that offers professional development and advancement opportunities. Call and chat with our Recruitment Team, who will help you on your path with Liberty ARC. Call today (518) 842-5080. Follow the latest Liberty ARC news and happenings on Facebook!