Back to School With Liberty ARC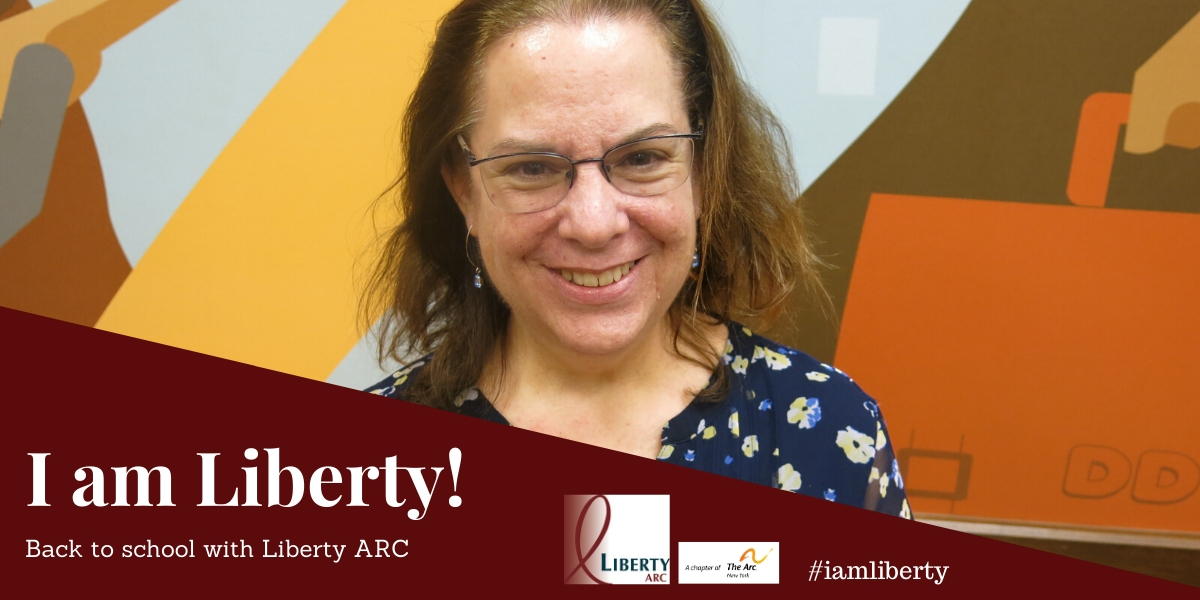 "I never in a million years thought I'd go back to school…but I did," Jane Ryle said. "And I'm so happy and proud that I did – it really boosted my confidence in my personal life and my professional life."
Jane works a full-time job during the day doing administrative job recruitment for a home health agency, and at night she works as a full-time Direct Support Professional (DSP) Sleep-In for Liberty ARC.
Jane's been working for Liberty ARC for 27 years, and during that time she's worked in many different capacities as a DSP.
"I just love caring for people," she said. "I'm a natural caregiver. I never had my own children – it wasn't an option, so, working for Liberty gave me the opportunity to look after someone, care for them and support them. I enjoy it."
With the progression of technology, Jane realized she needed training on how to use a computer. She looked into computer classes at Fulton Montgomery Community College, which inspired her to go back to school for an associate degree in administration.
Jane looked into Liberty ARC's benefits and learned that the agency offers back to school programs.
Liberty ARC reimburses full-time employees for $286 per credit hour, to a maximum of $1,144 per semester (or $2,288 annually) for courses at an accredited college. Reimbursement is contingent upon attaining a grade of "B" or higher.
After the employee receives his/her degree, Liberty ARC will also offer a base salary enhancement ($1,000 for an associate degree; $1,500 for a bachelor's degree; and $2,000 for a master's degree.)
"I thought these programs were great motivators," she said. "I picked my hardest courses to apply the tuition reimbursement to, so that I would be motivated to work hard and get good grades in them. I ended up graduating last year with honors."
Jane thinks these programs are important benefits that more employees should take advantage of.
"These programs encourage you to work harder in school and they're very helpful," she said. "I wouldn't have been able to pay off my loan so quickly, but I ended up paying the whole loan off before the first payment was even due."
Jane suggests employees thinking of using these benefits should take their time and make sure they know what they want to go to school for.
"You don't have to jump into college full-time," she said. "Sit down and think about what you want to accomplish, then once you're ready you really should use all of the benefits afforded to you at Liberty, and you should use all of the resources available at college."
If you are interested in joining the Liberty ARC team and want a meaningful career, please visit HERE to see our current openings.