'It's Our Job to Help Them Realize What They Are Capable of'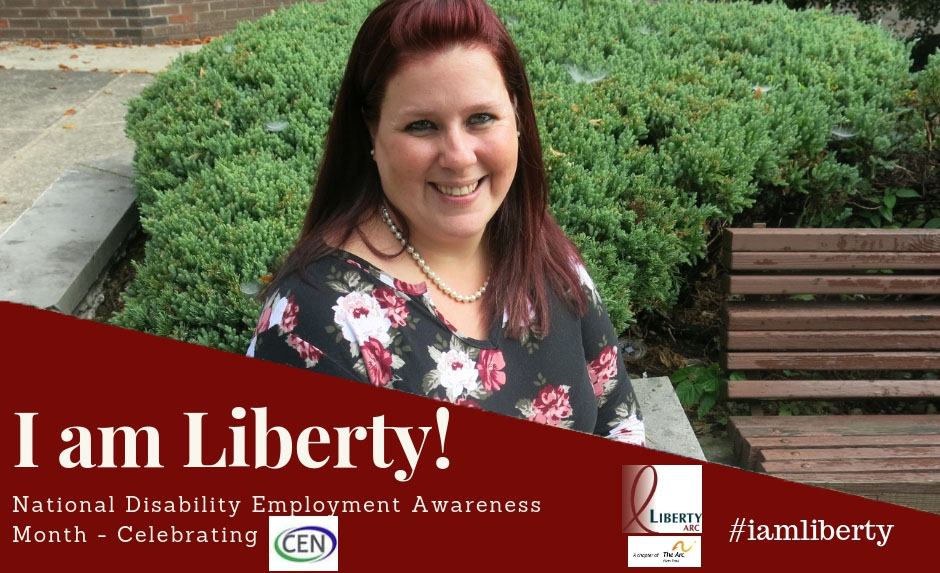 "My sister has Spina bifida – she works full-time and lives alone," Liberty ARC's Senior Employment Training Specialist Kalesha Niles said. "Having a job has been so rewarding for her; the confidence and feeling of independence she gets from working have been huge. When I saw how happy having a job made her feel, it influenced me to work here at Liberty ARC to help individuals find employment."
Kalesha works for Liberty ARC's Career and Employment Network (CEN) where she focuses on job coaching and job development. She teaches work readiness classes, helps people create resumes, prepares them for job interviews, assists with the navigation of employee relations and benefits as well as teaching self-advocacy in the workplace.
"I love working for CEN," she said. "We're a small group that works together really well. We all face challenges and we all support each other. My coworkers are like family and every day I go to work I have such a strong sense of belonging. We all have one common goal, to help the individuals we support find employment that gives them fulfillment and happiness."
Kalesha thinks CEN is a vital program at Liberty ARC because employment is a key component to independence.
"A lot of the individuals we support don't realize what they're capable of doing," she said, "and it's our job to help them realize what they are capable of. We have come a long way in society and today everybody has the right to employment – it's important to remind the individuals we support that they can work and they can do this. The smile on their faces when they get their first paycheck makes all the work worth it."
Kalesha thinks it's important to observe National Disability Employment Awareness Month because a lot of people don't realize the effect employment can have on a person's self-confidence and overall well-being.
"Some people choose not to work, and then there are people with disabilities who don't realize they can work," she said. "It's important to help them find employment that suits them and encourage them to stick with it, even when there are challenges. You don't realize the impact employment has on someone until you hear them talk about work and the progress they've made and the memories they've created with the money they've earned from working. It's rewarding for them."
Kalesha suggests anyone who wants to help make a difference in another person's life apply to Liberty ARC.
"And if you want to support someone with employment and watch their confidence grow, then I suggest you apply to CEN," she said. "Not only is it a rewarding position, but the hours are flexible, you work with a great team and you work under great leadership."