Liberty ARC: Making Dream Vacations a Reality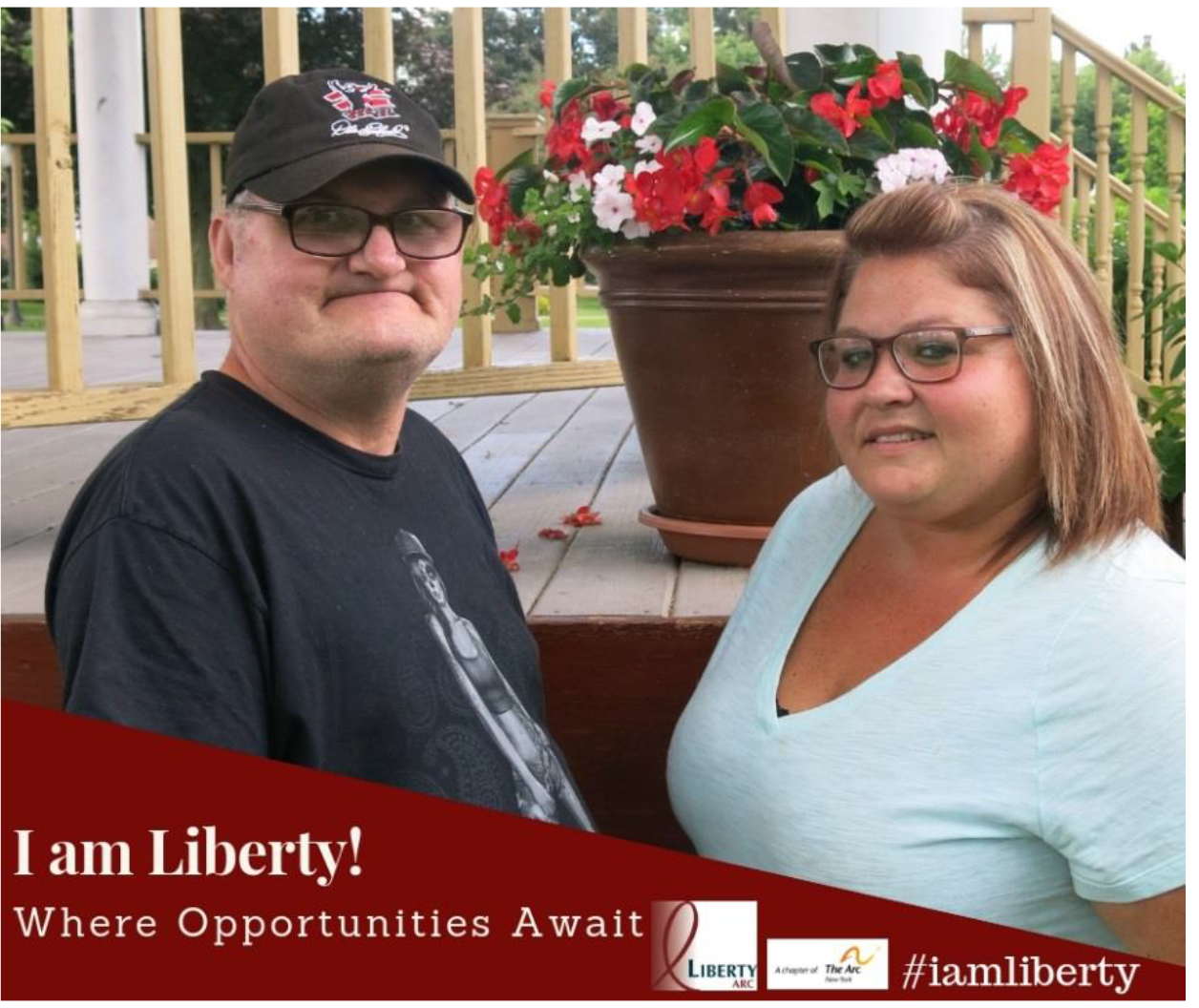 Deitra Stockwell, an Assistant Hab Specialist 1 at Liberty ARC, was given the opportunity to take an individual on his dream vacation, and it's a memory she'll never forget.
"To see how happy he was to finally be there was the best feeling in the world for me," Deitra said.
Deitra, who's been with the agency for 19 years, took Lester Hogabone – an avid racing fan – to Daytona International Speedway a couple of years ago, making his dream come true.
"Lester is very much into racing," she said. "He goes to the races at the Fonda track, he watches the races on TV every Sunday, he collects model cars – so going to Daytona was something he always dreamed of doing."
Lester was afraid of flying, but he said that he'd fly down to Florida if Deitra – his advocate in his house – went with him.
"It was an easy decision," she said. "I wanted to make sure he went on his dream vacation. He did a great job on the plane. This trip involved a lot of firsts for Lester; he had never been on a plane, never been to the ocean and never seen some of his favorite drivers live. I was really proud of him and I was really happy to be the one experiencing all of these firsts with him."
Once Deitra and Lester landed in Daytona, they took a shuttle bus to their hotel, which was right on the beach. Lester had the opportunity to walk along the shore and take in the view and relax.
"When we went to the racetrack the next day, it was amazing seeing Lester's face light up," she said. "The track was so much bigger than any track he had ever been to. We enjoyed the afternoon in the VIP room where drivers came in and spoke to fans and there were meals and refreshments as we waited for the race to begin – it was definitely a vacation he'll never forget. And it's a trip I'll never forget either."
Deitra encourages anyone considering a position at Liberty ARC to apply because of the unique aspects of the job and the satisfaction one gets from helping the individuals the agency supports.
"The feeling I get when I help some of the individuals with their daily living skills and when I know they're happy – that's a feeling that doesn't compare to anything else," she said. "This job is for those who are compassionate; you need to push forward and hit all aspects until the needs of the individual you are supporting are met and they get to do what they want."